Most people know about inspections for vehicles and homes. Many businesspeople know about inspections for their properties, including inspections related to wiring, plumbing, and safety issues. However, did you know that there are also inspections for business exteriors? In this post, we will be discussing the various types of exterior inspections, what they are for, and why they are important.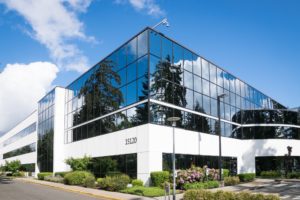 Quite simply, exterior inspections are inspections designed to gather information outside of a facility. Typical areas of inspection include lighting conditions, parking lot safety attributes, and the status of company signage. These sorts of inspections are important for numerous reasons. First, they allow businesses to understand the state of their facilities in general. Though this sounds obvious, often times business owners and managers do not have the time to keep tabs on the outside of the facilities. Additionally, they may not know what they need to be looking out for.
Second, exterior inspections can help businesses know if they are in compliance with local regulations. Areas such as lighting, traffic flow, safety, and accessibility could be regulated by governmental bodies. An exterior inspection can identify issues that need to be addressed in order to comply with laws.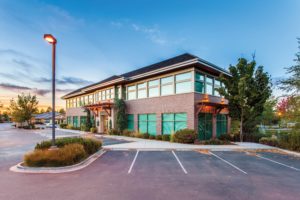 There are many types of information that can be collected in exterior inspections. Each type can create significant value to businesses. A few examples are discussed below.
Image/brand. The condition of a business's exterior is directly related to curb appeal, which can affect the public's perception of the business. By having an overall assessment of signage, lighting, damage, visibility, etc., the business can understand where improvements could be made to improve their image, making it more inviting to potential customers.
Lights out. A business facility can have thousands of lights illuminating the exterior of a facility, its parking lots, etc. Inspections can assess the status of outdoor lighting and identify lights that need to be replaced. This sort of inspection can also check for consistency of brightness across all lighting and identify outage issues that are more than a simple bulb replacement. Ensuring that a facility's exterior is well lit will improve its curb appeal and safety perceptions.
Existing conditions. Beyond image and lights, inspections can collect a broad array of information types, including the condition of the roof, parking lot, ADA issues, and exterior walls. This documented information is useful for many reasons, including inventory purposes and renovation plans.
The phrase 'business inspections' is synonymous with interior issues. Does the fire sprinkler system work? Is our electrical system up to code? Do we have adequate emergency exits? However, exterior inspections are equally valuable to ensure that a business is getting the maximum value from their facilities, minimizing risk, saving money, and creating an inviting experience for visitors.
If you have questions or need more information about exterior inspections, please check out our website at www.gmr1.com/inspections.
ABOUT GMR:
Over the past three decades, GMR has become known as the "Industry Best Practice" for helping facilities document existing conditions, prepare for improvements, and minimize risk. We are a diverse supplier, woman-owned and operated firm, specializing in ATM lighting compliance surveys, custom facility inspections, engineered lighting designs, program management, 3D laser scanning, and security consulting. Headquartered in the Dallas/Fort Worth Metroplex, we self-perform over 45,000 inspections and engineered solutions each year nationwide. Just as each client is unique, so are our methodologies and solutions.